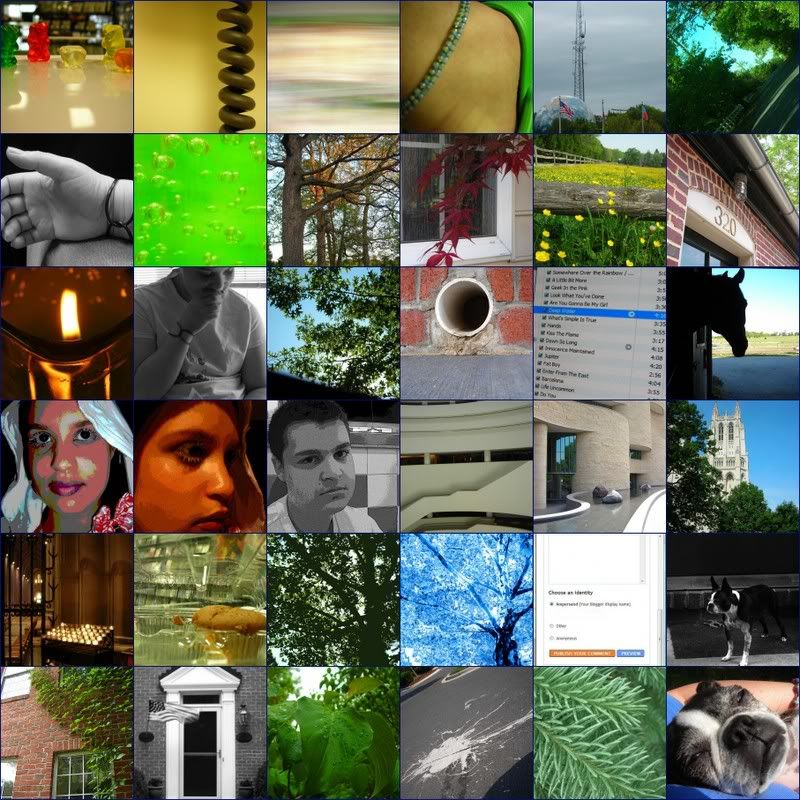 Looking at this mosaic, I am pleasantly surprised at how much meaning there is for me in each shot.
Even though I am always trying to be creative and improve my photos, this month I got a little something more. These shots have somehow become a part of me. I wonder if that is specific to the shots, the month, or just a progression of this project and how important photos have become to me.
May is filled with shots that are special: a treasured tree, a place where I met a friend, my children being who they uniquely are, shots that brought funny and kind comments from all you 365'ers, and many others that are just plain evocative of the feelings that passed through me this month.
All that and two shots of the little dog -- who came through a cancer scare this month, and now has a clean bill of health!
Sigh, this is a happy thing.