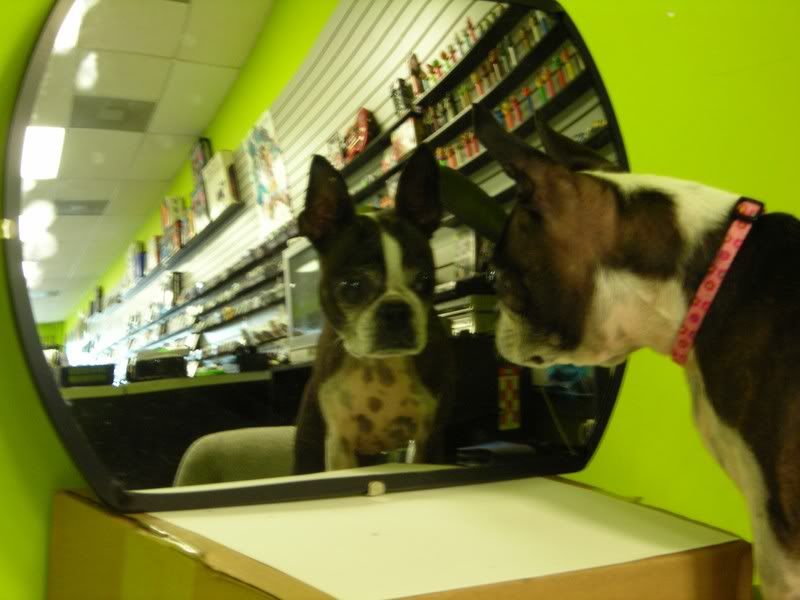 These are from last night, but they are just too funny not to post.
We recently got a security mirror for our store. But we have not installed it yet.
Yesterday, I put the mirror on a table so I could sit and draw my
self-portrait
for art class.
Believe me, that garnered many a comment from customers. When you own a store, and work there every day, the boundaries of your life get a little blurry. It often feels like customers are walking into our living room, since we eat, watch TV, study, blog, game, and converse there.
Some time later, I turned around from our counters, to see that Gracie had jumped from the floor to the chair, to the table, and was frozen in front of the mirror. Now, Gracie is not very dog friendly, so she was quite serious about the potential threat, glancing back at us and wondering why we were laughing and not taking the situation seriously, at all!
Dh and I looked at each other and said, "Camera!" The second shot is of her trying to look around the mirror to find that other dog!
She would have been there for the rest of the day had we not spared her and turned the mirror around. In fact, even when we turned the mirror around, she lingered there, still looking for her doppelganger.