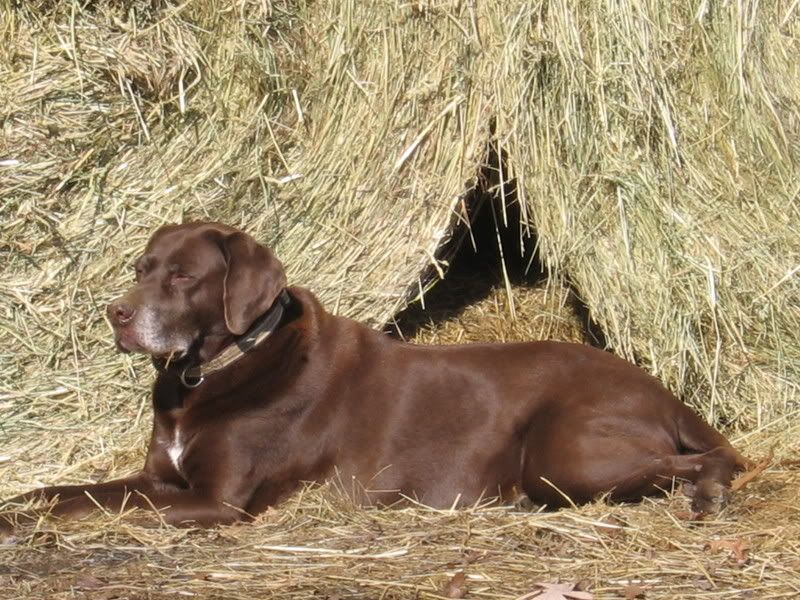 I'm sorry to break the rules
again
, particulary so soon after my previous transgression. I took these
yesterday
, and yes there is more than one. But, I just have to post this series of pictures of Choco, the barn dog.
Choco lives at the barn where my daughter rides horses. He is a mix of chocolate lab and pointer. He has a cozy, warm indoor spot when he wants it. I usually bring treats with me to the barn, so he is always happy to see me. I grew up with a grandfather that had hunting dogs that lived outstide. Choco reminds me of them. I love Choco, he is all dog!!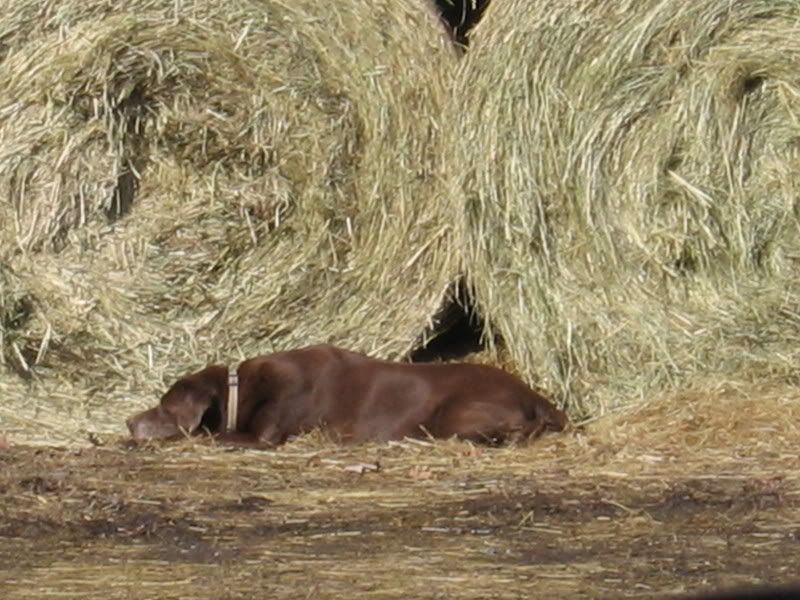 Napping...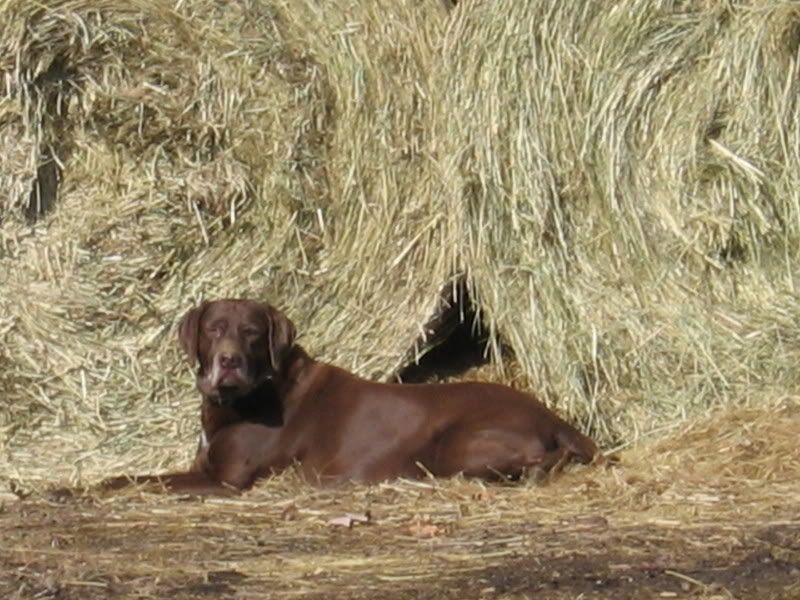 "Hello! I know you...got treats?"
"C'mon, I know you do..."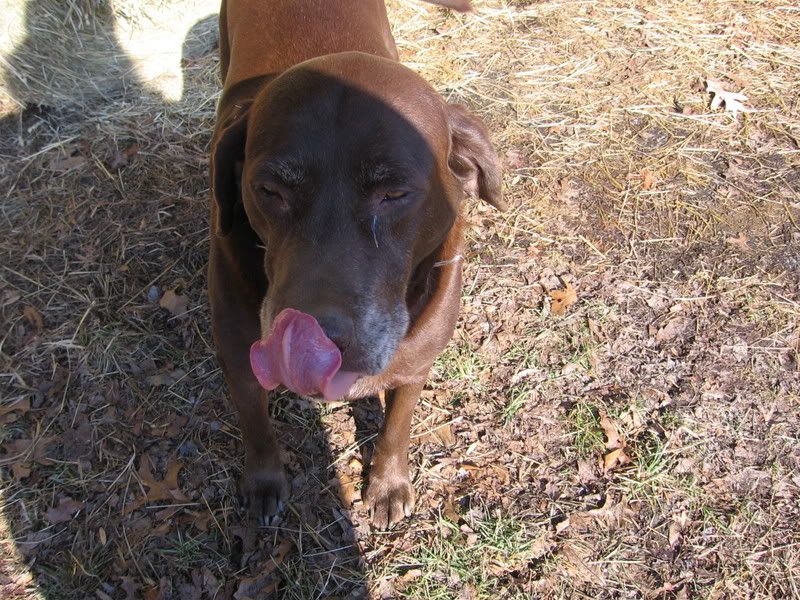 "Yum, thank you"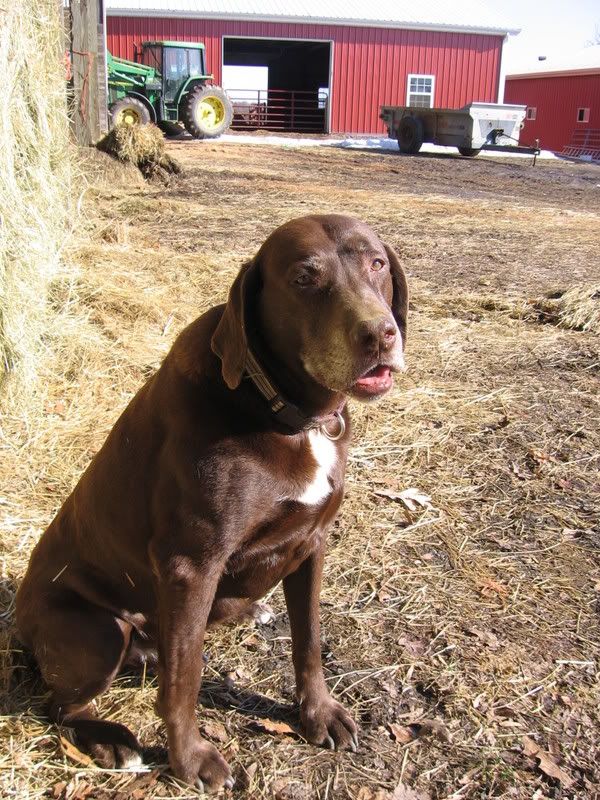 "Is that all then?"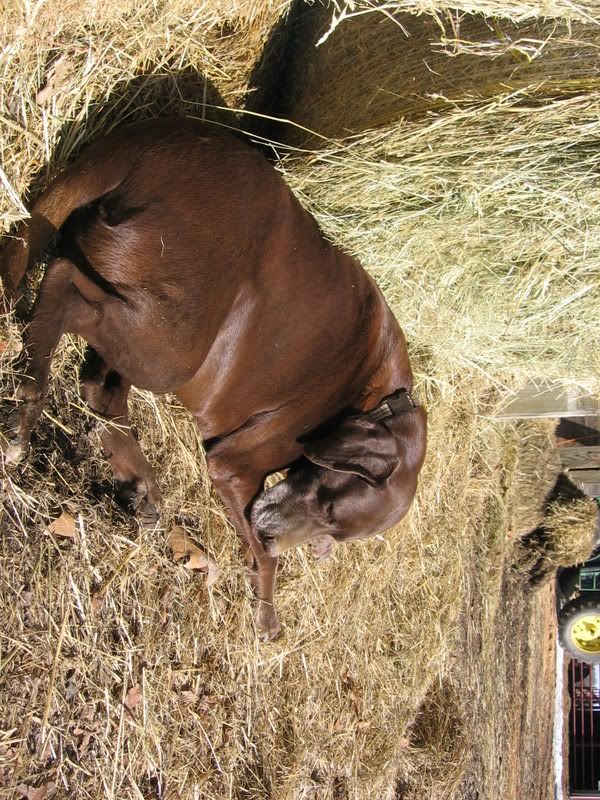 "Okay, I think I'll just get back to my comfy spot of sun..."
Napping...