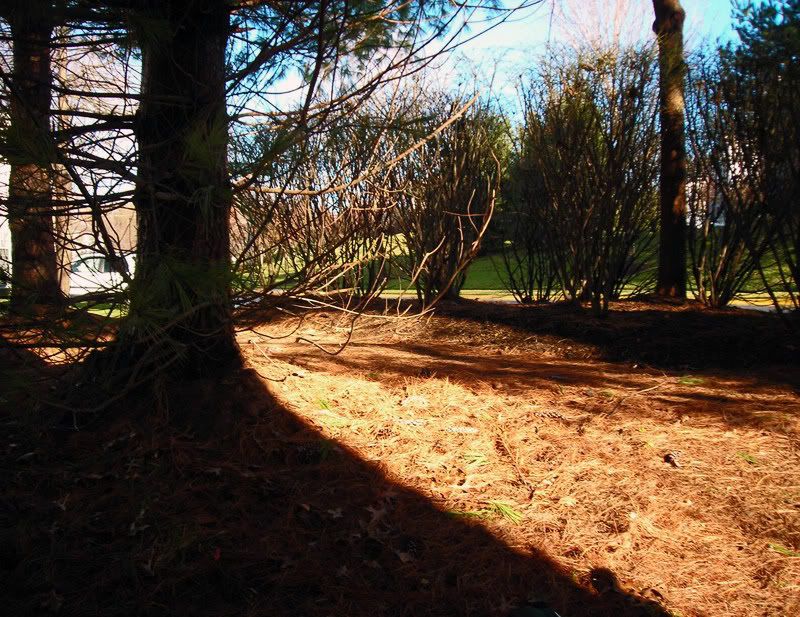 This is our front yard. Technically, it is common area for our neighborhood, but I claim these majestic pines as my own.
There is another off to the right of this shot. The three of them stand guard and give privacy to the entire front of our house, including the second floor.
Even, better is the bed of pine needles they drop. Never fails to bring a fond memory of my Central Florida childhood.