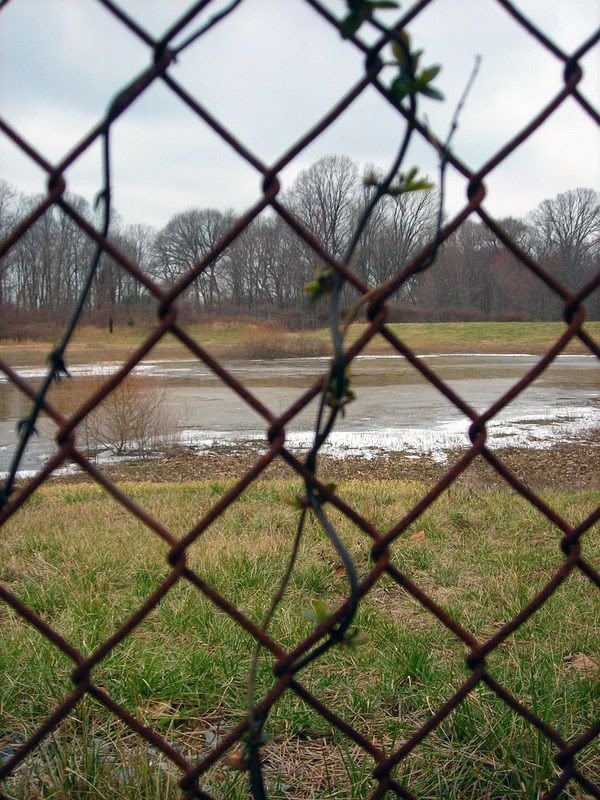 I pass this fence on they way to and from the barn, three days a week. I have been eyeing for photograph it for a while now. When I got close, I saw that there were vines growing on it.
The shot came out the exact opposite of what I was going for, which was the foreground in focus.
But I still like it and think it is interesting.