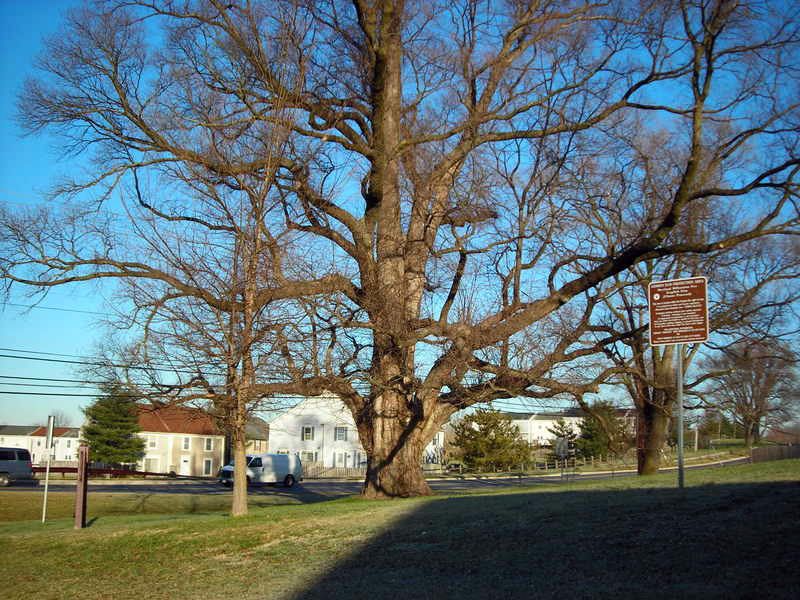 I have the privilige of living less than a mile from this beauty and I pass by its glory several times a week.
It is an English Elm. Estimated Age = 200 years , Circumference = 236 inches (19.6 feet) Height = 103 feet Average Crown Spread = 94 feet.
This tree's life was recently spared when the land around it was developed for residential houses. Now it is protected by the Park Commission.
Can you imagine living in the house that has this for a back yard view?
See another picture
here
.